Sodex Sport supplies BWF-certified badminton posts to upgrade your game to the next level!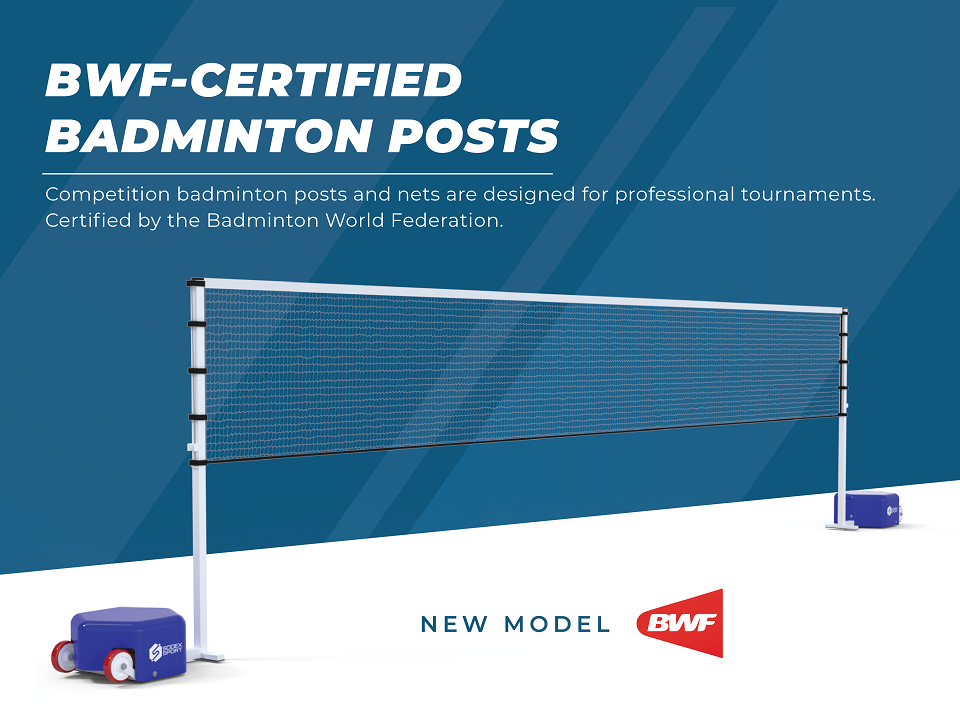 Our new model badminton posts and nets have been certified by the World Badminton Federation.
It is a requirement to have BWF-approved nets and posts for All Tournaments in Grades 1-3
So whether you're looking to improve your game and want a piece of equipment that's tested at the highest level or simply want to play better, we can help you get there.
Our sports equipment focus on two main aspects: functionality and quality. Our BWF-certified professional series is no exception to this "high-end" standard.

As such, we believe that it is extremely important to take a closer look at our product features and performance before considering a purchase.
Products details 👉 Click here