Basketball backboards have been known to take a toll in harsh exterior conditions. UV damage and water infiltration being the usual suspects for warping, cracks, splits and overall fatigue on the structure.
Over the past decades, the Sodex Sport composite team has revamped, improved and tweaked processes to ensure these elements affect our equipment as little as possible and hold in time!
Recently, as part of quality testing, our basketball backboards were put to the test in a dip test over the course of some weeks.
Submerged in water, with holes drilled through to exacerbate water infiltration.
This would then allow us to inspect them and anticipate potential issues down the line.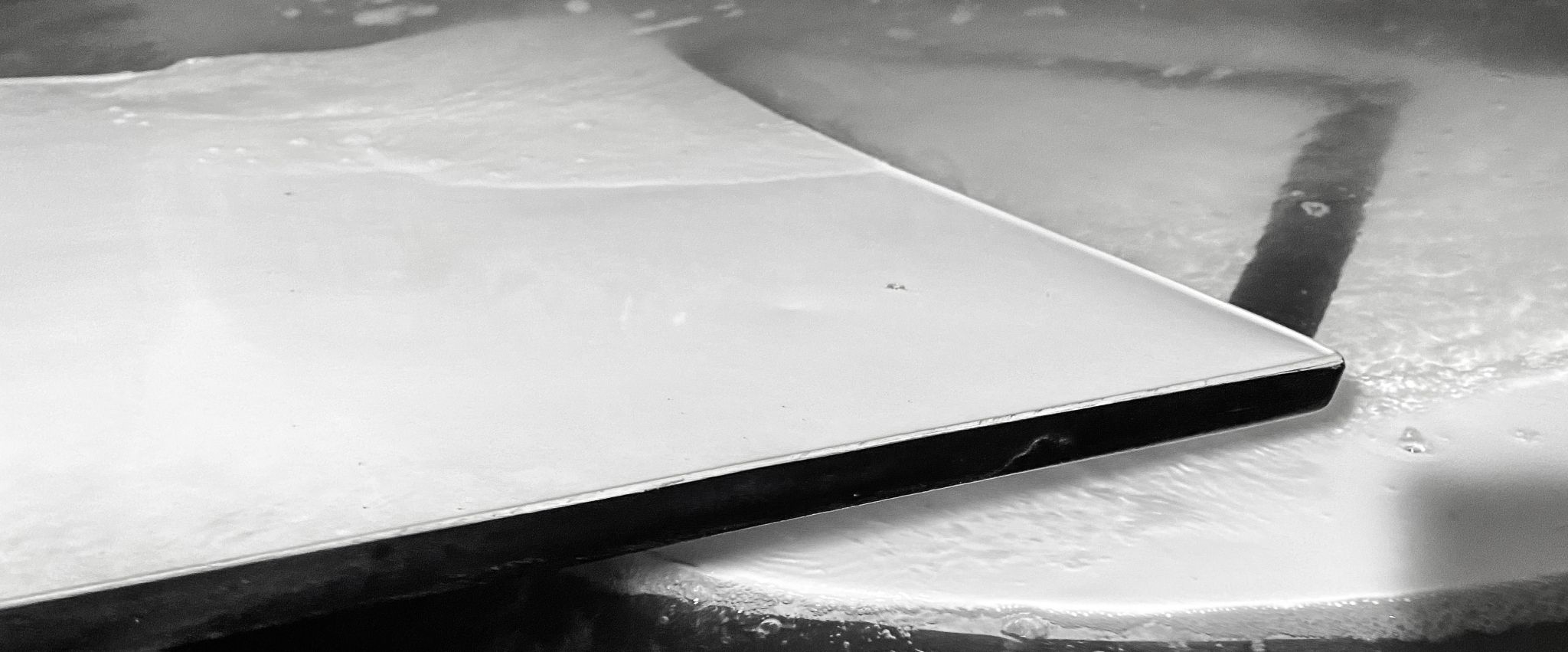 Once the test at its end, they were removed from their bath for inspection
Very positive results were reported. No cracks or warping appeared, with the edges of the backboards straight as an arrow and the overall structure holding tight. Good news for our clients worldwide, as well as our production team who has that peace of mind and the satisfaction of a job well done!
Our backboards have a smooth, uniform outer shell, ensuring structural integrity over time. In addition to this great resistance, black lines are integrated directly under the surface, protecting them from sun damage and keeping their color for a very long time!
Nonetheless, and as stated in our installation manuals, Sodex Sport teams always recommend applying a silicone joint in and around fixation drill-holes, to further extend the lifespan of the equipment.
Discover our fiberglass backboards throughout our basketball ranges : 
S14530 - Competition backboard 1.80m x 1.05m
S14521 - Rectangular backboard 1.20m x 0.90m