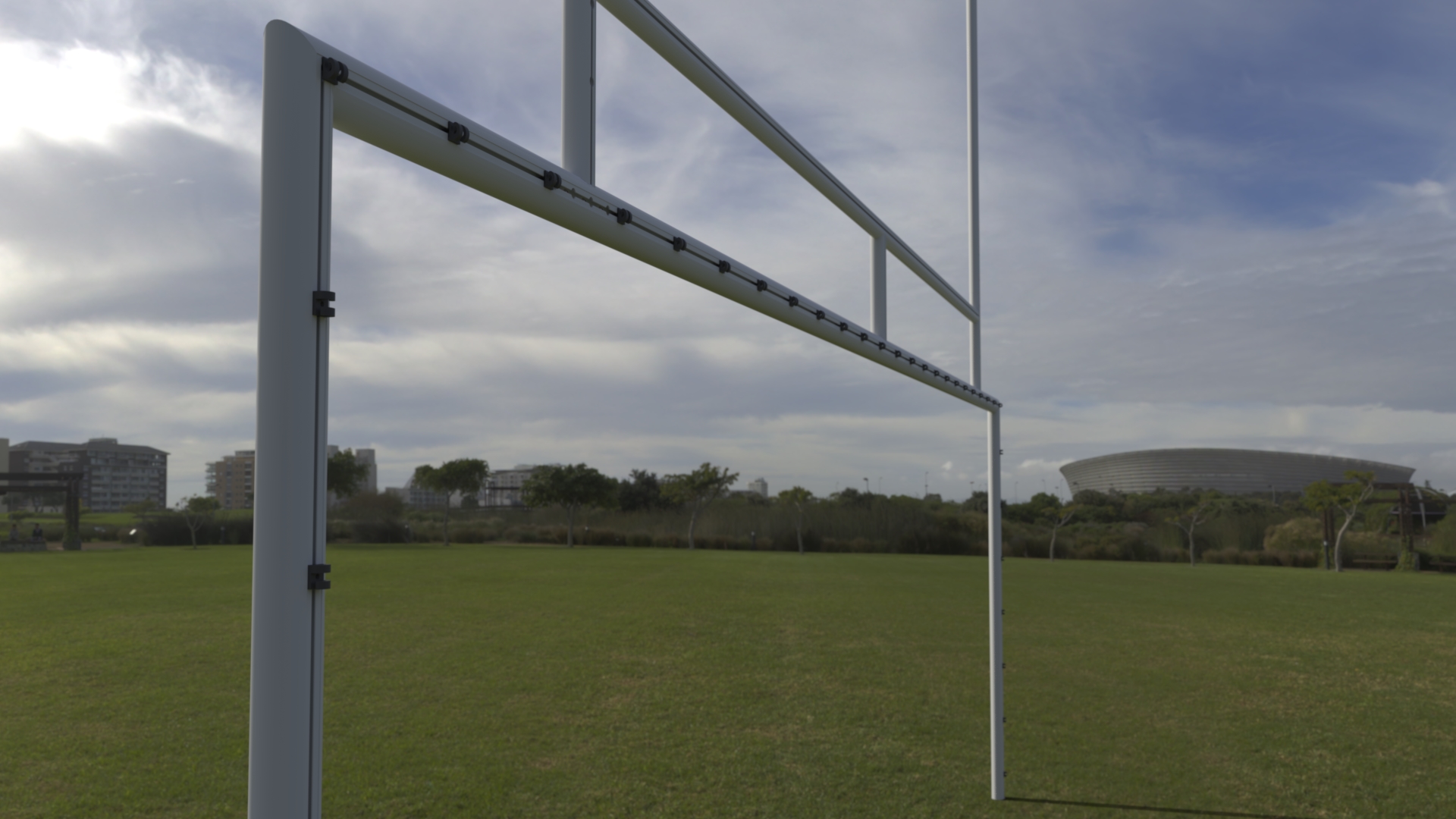 Made out of Ø101.6mm aluminium, with internal reinforcement sleeves and crossbar supports.
This full-size senior soccer goal (7.32m x 2.44m) is mounted with a pair of Ø80mm aluminium profile rugby posts towering at 6m high.
The sturdy design, combining specific aluminium profiles with internal sleeves, ensures great resistance and longevity of this product.
The soccer goal features strong double-hooks for nets.
As options, you can equip this goal with rear net tensioning posts, as well as top net supports to be secured to the goal itself, and a net lifting frame, to ease pitch maintenance
We highly recommend removing nets, rear tensioning posts and base frame before rugby games/practice takes place
For rugby practice, goal uprights can be equipped with protective padding to ensure player safety at all times !
View the product page and Contact our team to find out more about this goal !