We miss our visitors !

It is always a privilege to welcome our customers !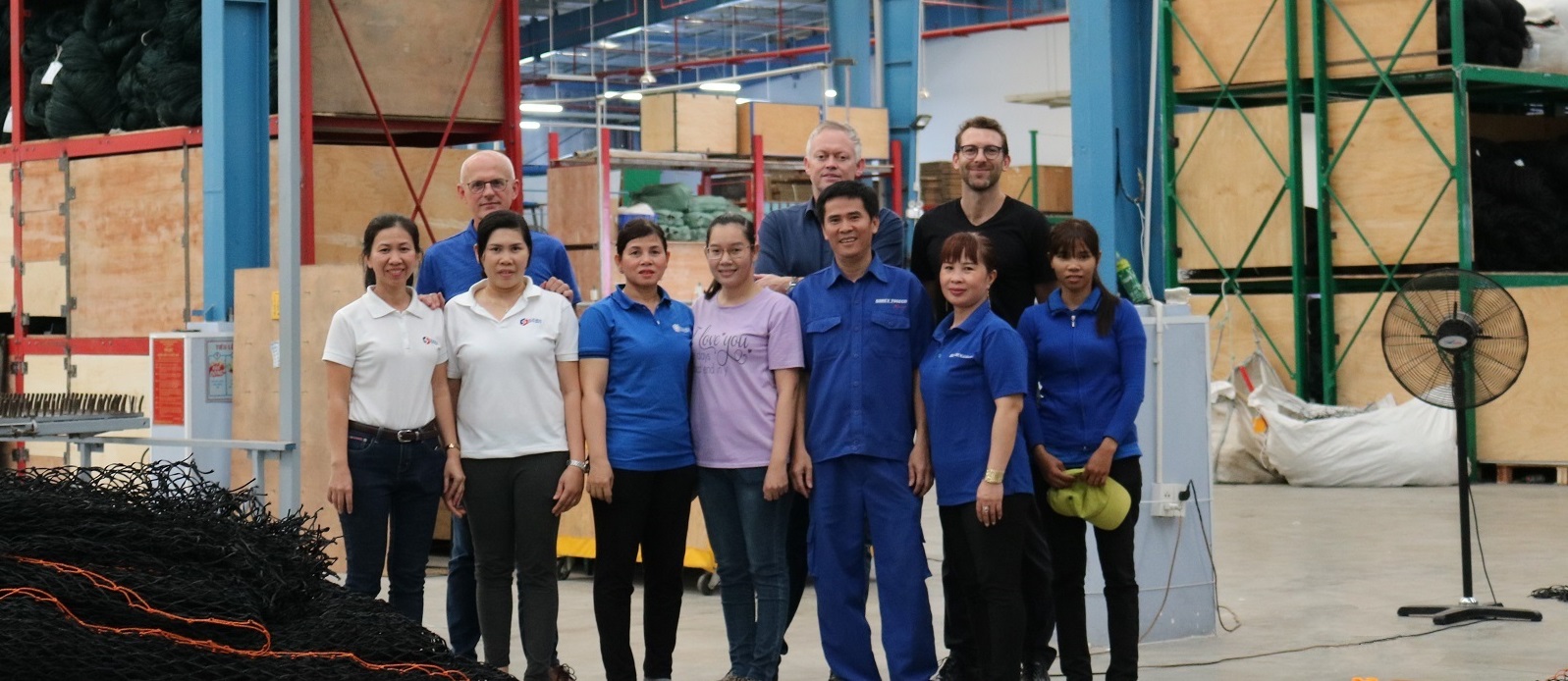 We thank the directors of Howitec, Mr Marco Anneveldt and Mr Anton Hulsegge for having made the trip shortly before Covid. 🤝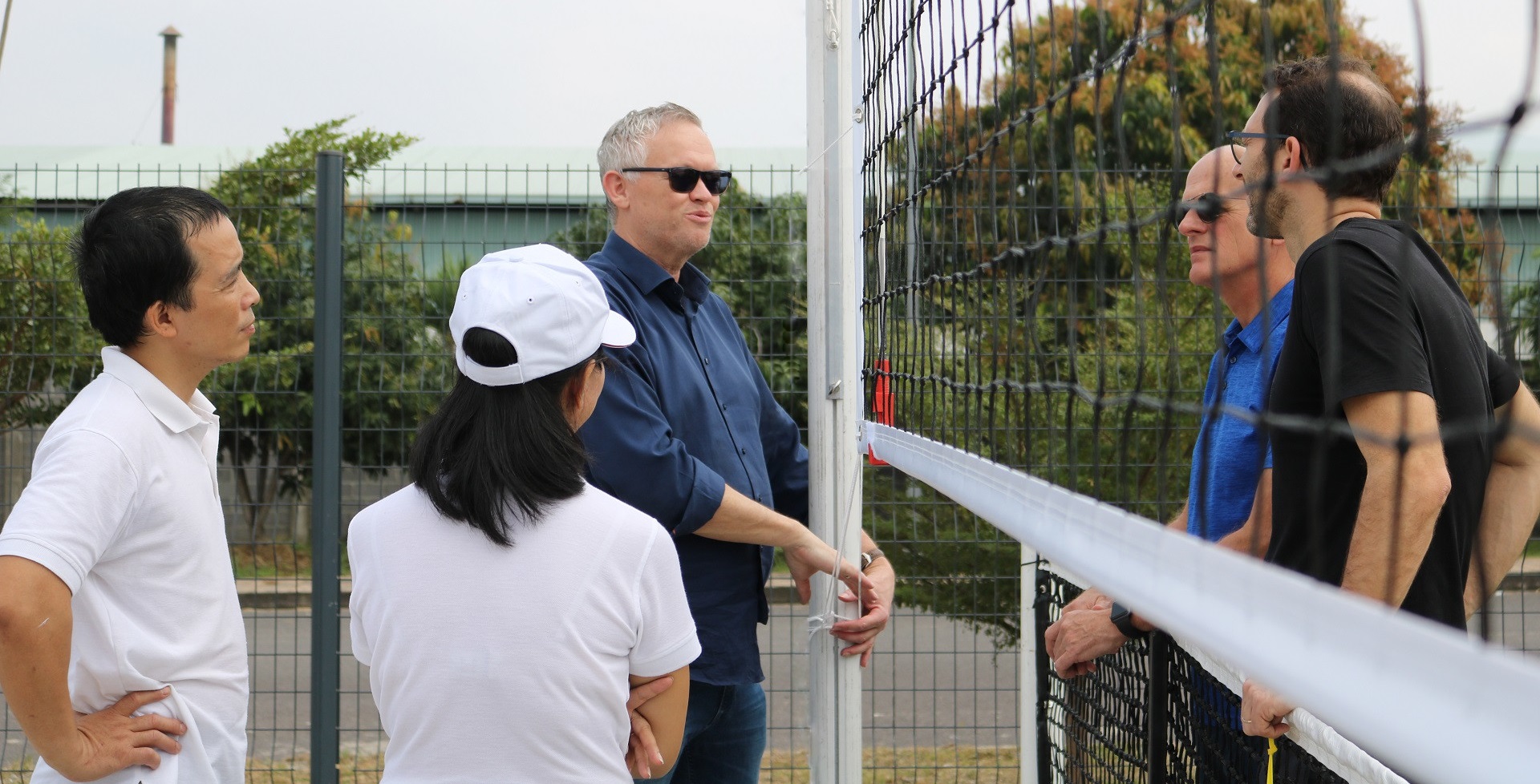 Clients for multiple years now, they took a tour of our new factory and better understand the perks of Sodex Sport:
- Mastering our production from start to finish, for total control over quality at each step
- Sodex Sport is one of the very few sports nets producers who still has the know-how of making bespoke hand-made nets. This allows us to produce tailored nets with no minimum order quantity, as well as perfect double mesh nets (competition tennis nets for example).
- An extensive exporting know-how which comes at an advantage for all clients: Offering constant quality levels, delivering anywhere in the world within strict deadlines and 100% transparency in our relation.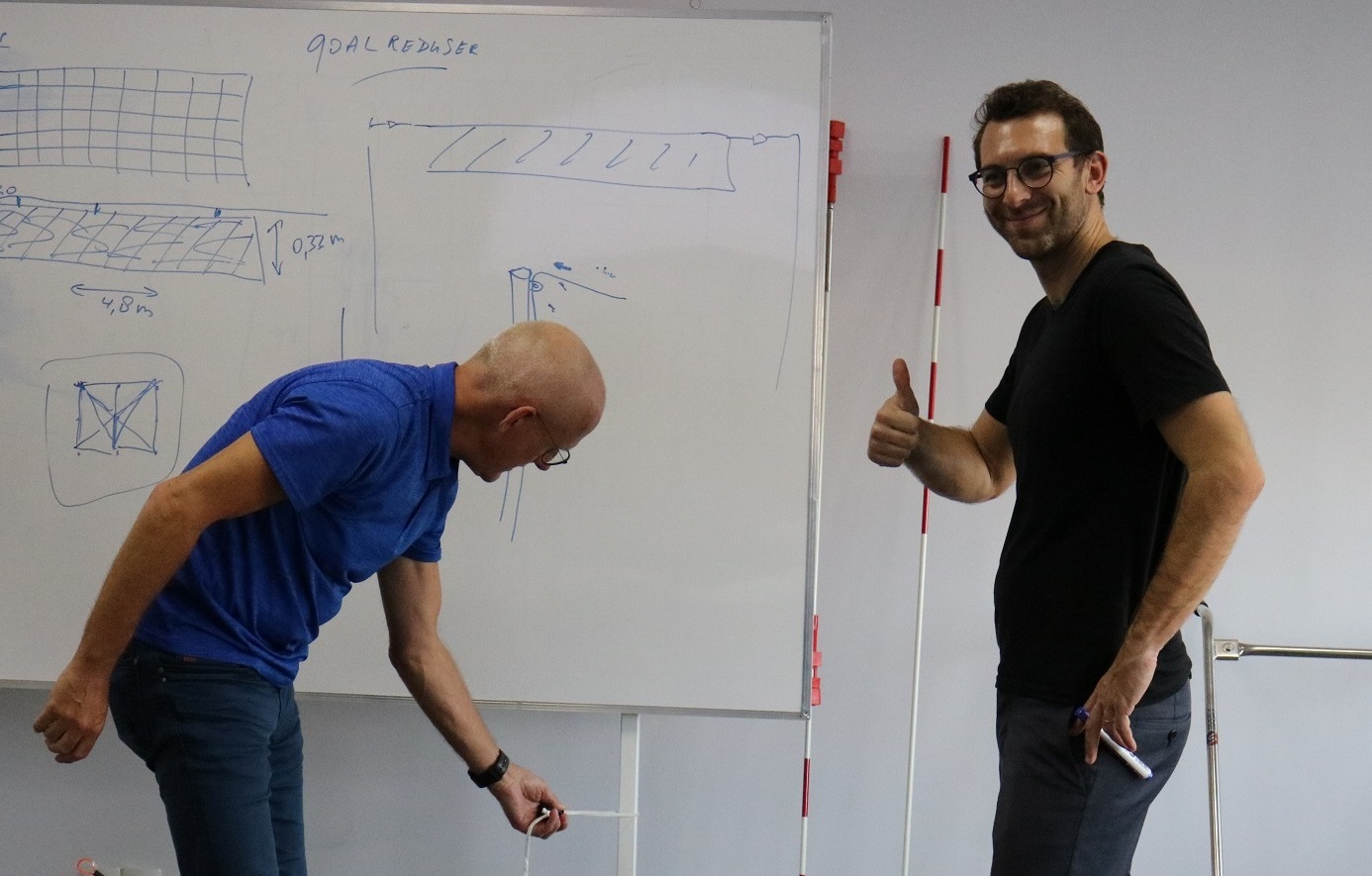 We hope for things to come back to normal to be able to, once again, greet you on our premises ! 🙏